This article is continuation of 50+ parenting tips for toddlers and teenager for empowring them to be more mature, happy and successful in life. If you have not read the first 5 parts, it is highly recommended to click on the links provided above.
52.    Ask them to clean your room once in a while – In order to let your kids realize the efforts parents put in for upbringing them, it is recommended to ask them tidy up your room once in a while. Let them arrange your bed, coffee table, closet, shoes, books. Give them some guidance about your important stuff. Setup some ground rules to avoid any mistakes. This activity will help them understand the energy behind your efforts for daily work you do for them. Similarly, you may want to engage them for kitchen activities such as (cooking, washing, general cleaning etc.) someday.
53.    Future Exposure – Technology is continuously evolving. May jobs are getting replaced. For example a simple drone has replaced the helicopter news reporting. A mobile has replaced fax machine, telephone, calendars printing. Many Soft-wares are replacing manual work. You need to give exposure to your kids about jobs of the future so they chose the right profession. For example some of the future jobs would be in Solar Energy, Data Analytics, Robotics and Automation, Design and Analysis, Web App Development, Digital Contents Production,  Electronics Development, Block Chain, Operations and Efficiency Management, Laws Enforcement and Customer Service Management industries/domains
54.    Avoid Sibling Comparison – One of the sins of parenting is to compare your kids in front of them. This is simply an insulting act. Each human is born with unique capabilities. God has sent each human on a unique mission either small or big. You can't simply impose your judgement on them. Sibling comparison gives birth to inferiority complex, lack of confidence and stress which would definitely lead to unhealthy unexpected results.  Even if you have a favorite child, do not praise him in front of others. Instead help the rest of the kids to learn and improve; not based on your preferences, but based on their skillset, unique nature and interests.
55.    Exposure About Crimes and Punishment – Let them know the crime punishment before they indulge in any illicit activities. As a parent it is important for you to provided frequent updates about crimes such as monetary frauds, keeping something without licenses, getting engaged in banned activities as per domestic or national laws. Also explain to them about cybercrimes and role of law enforcement agencies. While you may see several news on these subjects on TV/internet, usually teenagers do not pay attention to them. It is your duty to keep giving them such exposure so that they know civic laws and become law abiding citizens.
56.    Don't force them for anything, explain why –  You need to convince yourself with solid reasoning first, before you convince your child for anything. Persuasion is a great human quality that is art as well as skill. Persuasion is combination of your empathic skills (ability to understand the emotions of others) and analytical skills (to understand something from different perspectives). If you force your thoughts on your kids, you will end up having relationship gap with your kids.
Blog section of Allgoodschools contains many other beneficial contents that would help you for better parenting and improve educational quality for your kids. Please explore and share your thoughts with us. Apart from that, you may want to participate in our Polls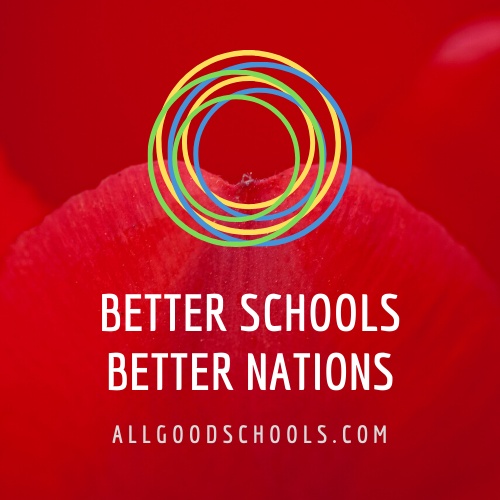 Why is education in poor countries important? What are the barriers to education in poor countries? 15 Individual Actions to Enhance Education in Poor Nations1. Support Local Schools2. Donate Books and Supplies3. Advocate for Education4. Mentorship5. Educate...