A Principal's role may vary depending upon the team size/structure of a school. Some startups may not have CFOs, CMOs or CIOs and other similar roles. In such cases a Principal is required to step into additional domains and play his/her role. In principle, a principal has to ensure sold grip in the following areas:
1- Collaboration with Parents, Teachers and Students to identify areas of improvement
Surveys – Many free survey services such as SurveyMonkey, Research.net are available. If the school website is based on WordPress, then several free and paid plugins are available. Please check our polls and opinion section. 
Parents teacher meeting – While most of the PTMs are attended by the teachers, yet principal should ensure his/her presence in some of the meetings to hear directly from parents. This will not only give him direct feedback about school policies, teaching quality and general management but also give parents a sense of confidence that their feedback was received by the principal directly. This approach will improve school's respect in society. 
"Reach the Principal" mechanism on website and social forums – A dedicated button on the website may be added that should be linked to a form where user can fill in the information, provide feedback, ask a specific question to the principal. Remember, a disclaimer or a guidance need to be provided on this page so that people should only contact the principal if their concern is related to the principal itself. Else they should fill out another form to contact Administration Department. This will ensure principal does not get bombarded by irrelevant messages.
Open door policy for Students and teachers – Once in a while, Principal should offer open-door policy for the students to get the opinions from students.
Anonymous Feedback Mechanism – An anonymous feedback mechanism should also be promoted so that students can provide honest feedback without being worried of getting identified.
2- Stay abreast of new techniques and Educational Trends
Membership of forums – There are many focus groups where new ideas, recommendations or brainstorming of different educational philosophies are discussed. It will be a great initiative from the principal to encourage the staff in respective domains to spend 30-60 minutes each week on such forums, pick some of the important points (which may add value to their institute) and discuss in monthly school meetings.  
Focus Groups – Focus Groups should only limited to the education aspects, instead it may consider new/different teaching techniques, new technologies' reviews, better accounts and finance management, improved governance and so on.
3- Maintaining Financial Targets
Revenues – One of the prime goals of a school is to ensure that revenues are maintained and improved. Definitely it is linked with ensuring more admissions in the school, providing additional after-school services to students, providing parenting sessions, additional computer courses and skills, providing transport services for students. The principal need to work with Marketing and Product teams to work on new and better mechanisms for improving the revenues of the school. Also, monthly revenue reports must be reviewed with respective teams. Principal should also introduce rewards for the staff who come up with new ideas for producing more revenues.
Expense Control – A principle should have a close eye on the expenses. Since running a school involves a large number of procurement activities and several aspects of operational expenses, hence it is imperative for principal to have a deep dive on the expenses (Fixed as well as running expenses). A strong audit mechanism and procurement process must be in place to avoid mistakes and frauds. Read this article on how to reduce business expenses
Important: In the name of increasing revenues and decreasing expenses, a principal must ensure that quality of education, staff, infrastructure is not compromised or else it will be short term gain but long term pain.
4- Facilities, Maintenance and Support Services
While the main focus of school is to ensure top quality study, yet infrastructure related services such as (Play areas, classrooms, halls, shops, uniform and book stores cannot be avoided.
Our blog "55 signs of a great school" is a good starting point to identify the week areas and to divert the focus for improvement.
Fixed Assets & Write off planning – Quarter and annual reports must be reviewed by principal to see what assets require write off. A visionary process should be in place to recover as much money as possible. The assets can be re-used, re-furbished and/or re-sold to similar niche of businesses
5- Curriculum Adherence and Enhancements
Compliance – Local bodies compliance as well as continuous enhancement as per international standards is one of the key priorities of a principal.
Quality – Quality of courses' contents should be assured through benchmarking mechanism.  
Developing and implementing School Programs [Educational as well as extracurricular activities)
Once in a while, the principal should demand "market analysis report" from his team. Such reports should be based on comparison against the rest of the schools in the vicinity and global educational institute. A visionary principal believes in continuous improvement which can be attained through persistent audits.  
6- Enforcement of Rules and Regulations
Attendance system [For staff as well as for students]  – There are many thumb scanning or card based access systems available that may be used to deploy an accurate attendance system. 
Parents and Student portal – School Management Websites / Portals are available that can help on this subject.
Teachers' portal – School Management Websites / Portals are available that can help on this subject.
7- Qualities of Teachers and Teaching
Great education is achieved via Great education system, State of the art tools and techniques and off-course best in class teachers. Hence teaching aspect cannot be overlooked. This can be achieved via:
Qualitative Hiring process
Teachers' training and Knowledge Upgrade Audits
New soft skills development (Communication skills, presentation skills, IT skills)
8- Other Skills of a School Principal:
In order to bring excellence in the above mentioned domains, a principal need to develop and improve below personality traits:
Analytical Skills – Should be able to propose new Dashboard
Process Improvement Skills
Customer Experience Skills
· Reference: LiveCareer ThoughtCo TheBalanceCareer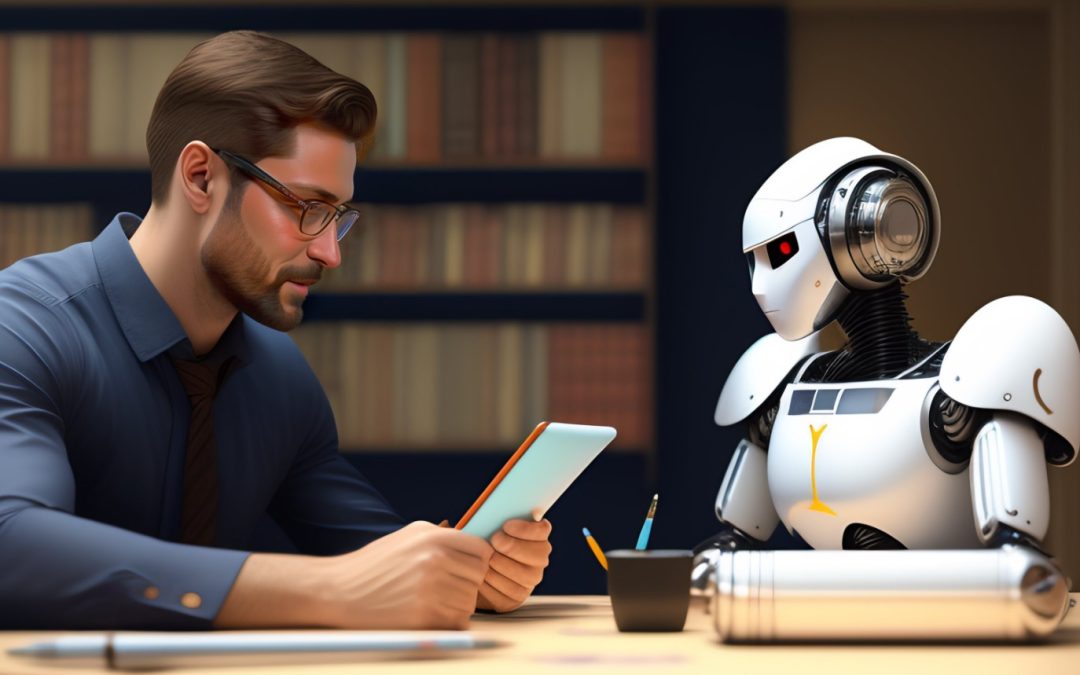 With the advent of artificial intelligence (AI), the field of education has witnessed a paradigm shift. AI tools are now transforming the teaching and learning experiences in the digital age. In this article, we will explore 10 essential AI tools that every teacher should have in their arsenal. 10 Must Have AI Tools For Teachers