Why Choosing The Right School Bag for Kids is Important
School bag will be used by your child for the whole year. If you do not chose the right school bag, your child may have to face several problems such as:
Back Pain, spine or shoulder problems – if the school bag is designed poorly
Capacity Issues for managing books – If bag compartments are not adequate enough to carry books and copies
Food box management problems – Leakage issues
Organizing accessories such as pen, pencils, rubber etc.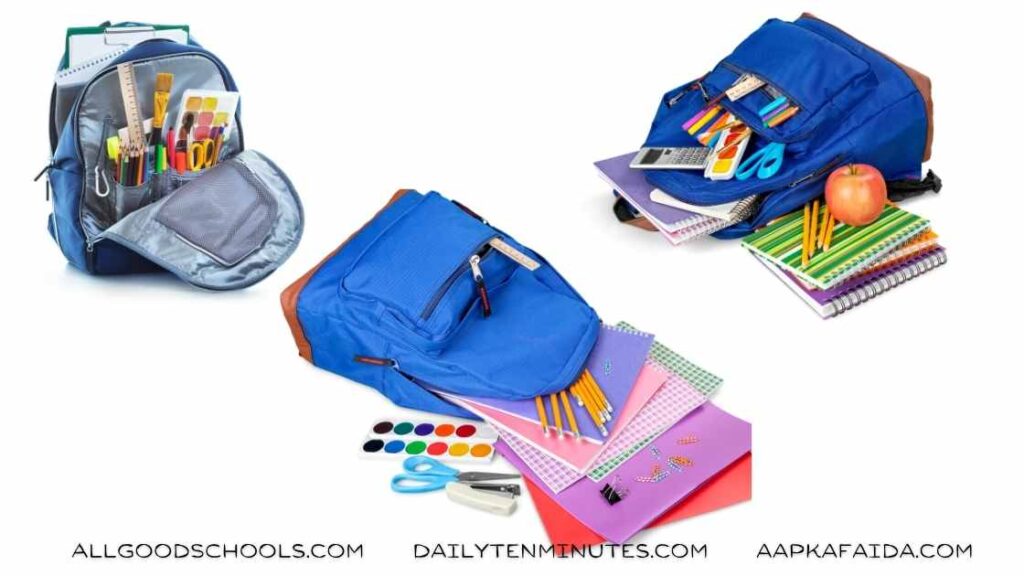 14 Important Points for Chosing The Right School Bag for Kids
In order to address the above mentioned issues by provide additional comfort and to facilitate your child, below are 14 important points that you need to remember when buying his/her school bag.
If your child is exposed to open area and you are living in the country where it rains frequently, do consider rain-proof material for your child's bag.
If your child has to do walk for considerable amount of time from the school- drop-off point to his/her class, consider a 2 wheels or 4 wheels school bag. A 4 wheel bag provides more balance and convenience while dragging it however it may cause the bag to be more heavier.
If you do not prefer a wheel bag, you can buy a shoulder bag however you need to consider the size of the bag is proportionate to the shoulder size of your kid. If the bag size is small or big than his/her shoulders then it will cause inconvenience to him/her through the year.
Please check the food section is properly isolated with water-proof material. If it is made up of standard cloth, you may have food leakage problems which would damage copies and books.
Many school bags provide a separate net to hold a water bottle. Please check if the bag you have chosen have this net?
Most of our kids have to keep the tab in their bags since many activities are performed on the tablets. Check if there is a separate tab section available in the school bag. Availability of such section provides convenience to your child for keeping his/her tab.
In continuation to the above point, check if a USB charging cable is available in the bag. This will ensure that you child has a power back-up in case he runs out of power.
For kindergarten going kids it is imperative to have his/her name displayed on the bag. Try to buy the bag where name tag section is available. You can compromise on this point in case you don't find such bag. Name tags can be purchased and hooked later too.
If the built in pencil keeping section is available then you don't need to buy a pencil case separately although many kids prefer to buys separate pencil cases to keep their pens, color pencils, rubbers, sharpeners and other stuff organized.
If your child like, he/she can opt for a convertible bag. Some of the bags in the market have 2 wheels on the bottom plus, should carrying strap as well. This provides multiple choices to your child for carrying the bag as per his/her convenience.
Depending upon the class your child goes to, you may need to consider the number of portions his/her bag should have. One portion for books, one for food is minimum where additional portions for keeping copies, tabs, colors, swimming stuff etc. may be needed. Please consider this aspect while finalizing the school bag.
Many schools still provide home work to kids and expect them to take all of their books and copies to home. For such kids, you will have to consider the holding capacity of each compartment in the bag.
Material type is equally important. While leather provides soft feeling to kid, it is usually prone to get cut by any sharp edges in school, bus or home.
If your child is considering a should carrying bag, please ensure you purchase the bag that has soft cushions at the back else it may lead to inconvenience and back problems.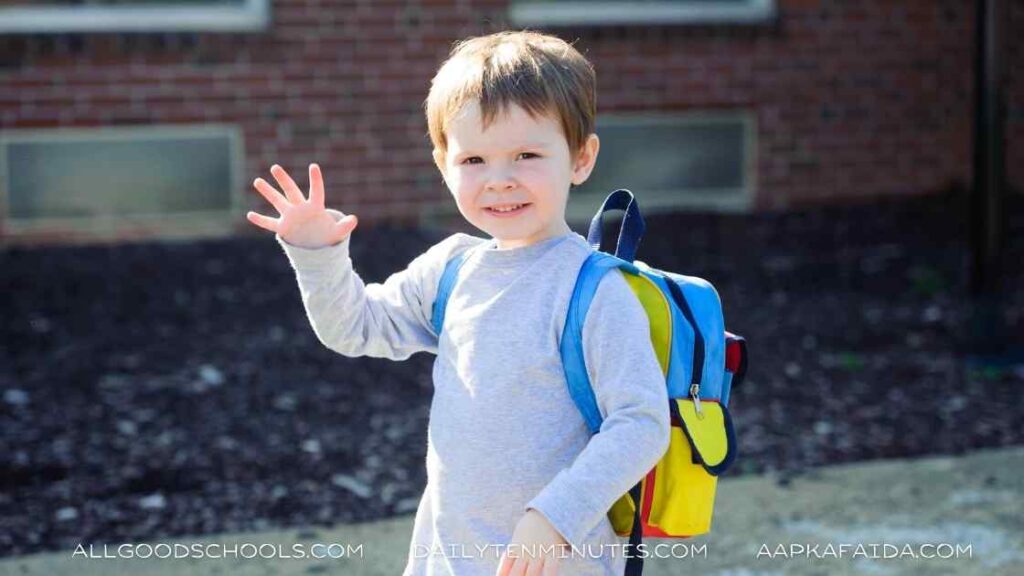 While it may be hard to find a bag that meets all of the above features, yet you can get something that matches with your preferences.
Apart from the above mentioned features, your child will be attracted to the bag that has following aspects:
Super heroes based bag pack
Army style bag pack
Girlish bags (with pink, purple or red color dominance
Abstract design bags
What other features do you think a child bag should have. Share your recommendations on choosing the right school bag for kids in the comment box below. You never know a bag designer visits this website and takes your feedback to launch his next product and provides you a free sample 🙂
Choosing your kids' school is far more important that choosing his bag. Read our comprehensive guide on how to choose a good school. Also check out 55 signs of a great school
Congratulations on opening a new school! We understand that this can be an exciting and busy time, so we've put together a checklist to help you stay organized and ensure a smooth start. 38 Points Checklist for Opening a New School