If you're a parent, teaching your children how to write is an essential skill that will help them succeed in the future. This post will provide tips to improve writing skills for children of all ages.
What Is A Good Writing Skill for Children? Simply put, it's one they can do. There are things parents and teachers can do to help children learn how to write, but the best way is for the child to start writing. You don't have to force writing or make the process anything exciting. It should be fun and enjoyable. Tell your child to write about anything they want to; it doesn't matter what it is. Just help them get started writing and encourage them as they go along.
Forcing a child to write when they don't want to could have the opposite effect of making them hate writing forever. So just let them do their own thing, as long as they're physically writing (not typing) on some paper.
The benefit of a Good Writing Skill to Children
Good writing skill has a huge benefit to children as it helps them in all subjects at school. Reading, writing, and spelling are the basic building blocks of education, so that most schools will put a lot of emphasis on these skills. The sooner kids learn these skills, the better.
Here are some examples of the benefits of a good writing skill:
Writing letters helps your child learn to spell correctly and adequately make their letters. It will help them in the future when they start learning to write paragraphs, stories, and any other written work they may have to do in school. It's easy for anyone to know letter names when you write them out by hand and ask your child to say each letter. You can also play the game where you tell your child to find the letter, and they have to copy it down or come up with a word that starts with that letter.
Writing short stories helps in writing paragraphs and makes your child practice writing sentences. Your child must start learning about the idea of different sentences to use in their writing. You can also play the game with your child to give them a word and ask them to come up with a sentence or a story that ends with that word.
10 Creative Tips to Improve Writing Skills of Children
Are you looking for ways to improve your child's writing skills? Are they having trouble learning how to write? This post has ten creative tips and ideas to help your child become a better writer.
Tip #1: Tell them "Just Write."
Please don't force them to write but let them do it on their own. Make sure they are physically writing on some paper rather than typing. You want them to learn the feeling of holding a pencil or pen and moving it across the paper, forming letters and words as they go. If they are typing their work, though, they won't be able to use the same muscle memory and will need to focus and be careful when doing so.
Tip #2: Set up a "Catch Phrase"
As your child is writing, ask them if they are ready to share, but don't put words in their mouth. It will help them learn to express themselves in writing. Ask open-ended questions such as "What do you think… " and "I wonder what happened next."
Tip #3: Encourage them to write down their ideas
They must learn to write down all their ideas as they come up and don't forget them. Let them know that you want to hear about their ideas and plans, not just what they have written down. Your child needs to learn how to write out goals, create a storyboard or outlines so they can use these later at school when doing projects.
Tip #4: Look for Errors
Looking for the errors in your child's writing will improve their skills. It's easy to fix a simple misspelled word or mistake in a sentence but harder to fix the errors in letters and paragraphs. One major thing you want to watch out for is if they accidentally write their name backward or use different capitalization in their writing. It may take time, but it will help them learn how to use correct grammar, spelling, and punctuation more efficiently.
Tip #5: Read and Discuss
They must practice reading their work to see how it sounds when spoken out loud. It may feel a bit silly, but it will help them learn how to read their writing aloud and clearly. It's also essential that they discuss their work with you. Please encourage them to ask questions, explain what they don't understand, or create new ideas for stories based on what you share. It will help them learn to think and collaborate more.
Tip #6: Create Compelling Stories
Please encourage your child to create stories based on anything they want to. They may have seen a movie, read a fairy tale, even heard a song, and want to use those ideas in a series of books or short stories. These are great examples of the type of things that could work well for children's writing.
Tip #7: Look for Great Read-Alouds
Many excellent books will inspire children to read, write and learn. These books should include exciting characters, stories that can be used as examples for children, and beautiful illustrations. It will show your child what they need to do to create a compelling account.
Tip #8: Write an Article
Have your child write a news article focusing on something they have experienced or want to talk about. It will help them learn to create news articles using interesting language, facts, and even personal feelings. It is a good way for your child to practice writing stories and use good grammar and spelling.
Tip #9: Create a Storyboard
Help them develop characters, setting, plot and create a storyboard for their story. They need to understand how all these parts come together to create a fantastic piece of writing. Also, they must know that they can change any part of the story along the way if needed.
Tip #10: Encourage Their Interest
Identify what your child is interested in and find ways to work with them on their writing. If they are fascinated by dinosaurs, then help them create a series of books based on the topic. Once they have developed their ideas, ask them to share them with you. Children need to have a creative outlet, which could be just the thing to help them get started.
Please help your child develop as a writer by providing them with the tools to become a great author, whether they like to write fiction or nonfiction. Have them behave in the same way when they illustrate their work as when they are writing and reading. These tips will help your child quickly learn how to write better and more creatively.
Thank you for reading this post! I want to ask you for your opinion on this article. If you agree or disagree with any of these ideas – please leave me a comment below!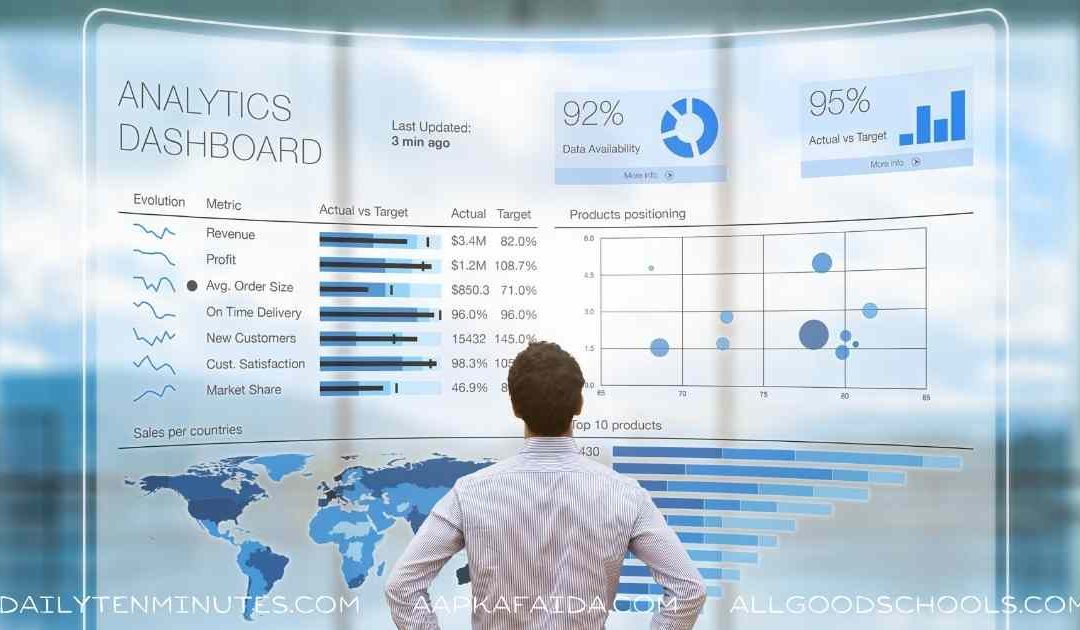 IntroductionDefinition of a School Management SystemHistorical Background of School Management SystemsPurpose of the ArticleSection 1: Improved Student PerformanceSection 2: Streamlined Administrative TasksSection 3: Better Communication and CollaborationSection 4:...