Everyone has different expectations from schools. Some are concerned about quality of education, some have grave concerns on discipline management, others are complaining about high school fee and the list goes on! This article summarizes the feedback from different sources to help understand the expectations from the school. The article is about What Expectations Do You Have From The School?
What Expectations Do You Have From The School?
Based on different surveys and researches below are the most common expectations of parents, students, teachers and educational authorities.
Parents' expectations from the school
As a parent, having clear and reasonable expectations from your child's school is important to ensure their educational, social, and emotional well-being. Here are some expectations you might consider:
1- Quality Education: Expect the school to provide a high-quality education that meets academic standards and helps your child develop essential skills in various subjects. This includes well-qualified teachers, a well-rounded curriculum, and appropriate teaching materials.
2- Safe and Supportive Environment: Expect the school to prioritize the safety and well-being of students. This involves implementing security measures, anti-bullying policies, and fostering a positive and inclusive atmosphere that promotes learning and emotional growth.
3- Effective Communication: Expect regular communication from the school regarding your child's progress, upcoming events, and any concerns. This can be through newsletters, emails, parent-teacher conferences, and an online portal where you can track your child's assignments and grades.
4- Individual Attention: While schools have multiple students, expect that the teachers and staff make efforts to understand and cater to your child's individual needs, strengths, and challenges. This might involve differentiated instruction or additional support for those who need it.
5- Homework and Assignments: Expect reasonable and meaningful homework and assignments that reinforce classroom learning and allow your child to practice and apply what they've learned. Excessive homework can lead to burnout and stress, so a balanced approach is important.
6- Extracurricular Activities: Schools should offer a variety of extracurricular activities that allow students to explore their interests, develop skills beyond academics, and socialize with peers.
7- Teacher Quality: Expect the school to employ qualified and dedicated teachers who are not only knowledgeable but also caring and able to engage with students effectively.
8- Parental Involvement: The school should encourage and facilitate parental involvement. This can include volunteering opportunities, open-door policies, and parent-teacher association (PTA) meetings.
9- Feedback and Assessment: Expect regular feedback on your child's progress and assessments that accurately measure their understanding of the material. This helps you stay informed about their academic growth.
10- Respect for Diversity: The school should promote an environment that respects and celebrates diversity in terms of cultures, backgrounds, abilities, and beliefs.
11- Resources and Facilities: Schools should provide adequate resources, such as textbooks, technology, and comfortable facilities, to support effective learning. Classrooms quality should be great for providing supportive environments.
12- Problem Resolution: Expect the school to address any concerns or issues promptly and professionally. This might include concerns related to bullying, academic struggles, or conflicts with teachers or other students.
Remember that while these expectations are important, it's also crucial to maintain open communication with the school and be willing to collaborate with teachers and administrators to create the best possible educational experience for your child. Every school might have its unique strengths and challenges, so finding a balance between setting expectations and being flexible is key.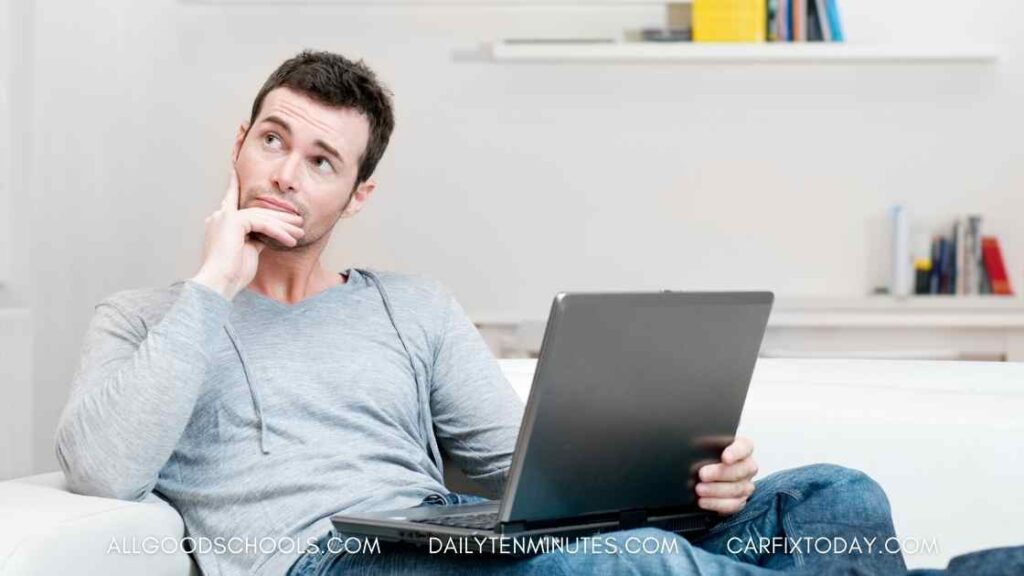 Some other thoughts from parents on what to expect from school:
Some schools are adapting to digital books and removing the paperback (printed) books. I am seriously against it. I expect schools to keep the traditional way of teaching as well. Students can make notes on books, and we, the parents, can keep track of what is being taught in school. With digital books, we cannot keep proper track of what is being taught at school.
I feel that School should be a place where not only you are educated as well as possible way but also where you could thrive in every possible way. School should be a place where students are most comfortable learning and are given the confidence to really achieve and be themselves in a positive learning environment.
There are several life skills that are not taught in schools. For example, Communication Skills, Ethical Skills, Emotional Skills, Resilience skills and Civic Skills. I expect schools to develop such courses as part of school curriculum.
Expect school to provide you a dashboard where you can see how your child is progressing. This dashboard should not be limited to his educational statistics, instead, it should have summary of different activities that your child has participated in, physical activities or awards that he/she has won, debates he has taken part in, some recommendation about his personality development, some recommendations about additional trainings or courses he should be considering for his/her career growth and for becoming a better human being.
Check out this source providing more surveys and opinions on parents' expectations from the school
2- Students' expectations from the school
As a student, having clear expectations from your school can help you make the most of your educational experience and ensure your overall well-being. Here are some expectations you might consider:
Quality Education: Expect to receive a high-quality education that challenges you, helps you develop critical thinking skills, and provides a strong foundation in various subjects.
Engaging Teaching: Expect your teachers to deliver engaging and interactive lessons that make learning interesting and relevant. Good teachers should be approachable and willing to help you understand the material.
Respectful and Safe Environment: Expect to be treated with respect by teachers, staff, and fellow students. Also, you should feel safe at school, both physically and emotionally, free from bullying and harassment.
Clear Expectations: Expect your teachers to communicate clear expectations for assignments, projects, and assessments. Knowing what is expected of you can help you plan your time and perform well academically.
Feedback and Assessment: Expect to receive timely and constructive feedback on your work and assessments. This helps you understand your strengths and areas for improvement.
Access to Resources: Expect access to necessary learning resources, such as textbooks, online materials, and technology, to support your learning journey.
Inclusion and Diversity: Expect the school to celebrate diversity and provide an inclusive environment that values all students, regardless of their background, race, gender, or abilities.
Extracurricular Opportunities: Expect the school to offer a range of extracurricular activities, clubs, and sports that allow you to explore your interests, develop new skills, and interact with peers.
Support Services: If you have specific learning needs, expect the school to provide support services such as tutoring, counseling, or accommodations to help you succeed.
Time Management: Expect to learn effective time management skills. School life involves balancing academic work, extracurricular activities, and personal time.
Healthy Environment: Expect the school to promote healthy habits, both physically and mentally. This might include providing nutritious meals, opportunities for physical activity, and access to counseling services.
Opportunities for Growth: Expect your school to encourage personal growth and character development. This could involve programs that foster leadership, teamwork, and community service.
Communication Channels: Expect the school to provide ways for you to voice your concerns, provide feedback, and engage in discussions about school policies and improvements.
Preparation for Future: Expect your school to help you prepare for the future, whether that's transitioning to higher education, entering the workforce, or pursuing other life goals.
Remember that your active participation and positive attitude play a significant role in making the most of your school experience. While schools have responsibilities to meet, your commitment to learning, engaging with teachers and peers, and taking advantage of available opportunities are crucial for your personal and academic growth.
Some other thoughts from students on what to expect from school:
1- I expect that our teachers should be more cooperative. They should teach not from their level of understanding but the students' understanding level.
2- I expect my teachers not to shout on us. We do not have the same level of comprehension of subjects that you have (because of years of practice). Also, not all of us have equal level of intelligence. If some of us are not learning as per your expected pace, please engage us more, provide further guidance, involve our parents, make small groups where intelligent and normal students discuss different subjects together so that everyone learns and improves.
3- Teachers should tolerate the poorly crafted questions asked by low performers, instead they should encourage the students to ask more questions.
4- My teachers should provide me the opportunity to learn and understand the concepts and also allow me to provide feedback on my comprehension, so that I can apply this knowledge and achieve my goals of life.
3- Teachers' Expectations From The School
As a teacher, you have the right to expect certain conditions and support from the school where you teach to effectively carry out your responsibilities and provide quality education to your students. Here are some expectations you might have:
Supportive Leadership: Expect the school administration to provide clear and supportive leadership. This includes setting a positive tone, communicating effectively, and being available to address concerns and provide guidance.
Professional Development: Expect opportunities for ongoing professional development. This could include workshops, training sessions, and resources that help you stay updated on teaching methods, curriculum changes, and educational trends.
Classroom Resources: Expect access to necessary teaching materials, textbooks, technology, and supplies required to create an effective learning environment.
Curriculum Support: Expect a well-structured curriculum that aligns with educational standards and guidelines. Clear guidelines and resources for curriculum planning can help you create engaging lessons.
Reasonable Workload: Expect a reasonable workload that allows you to balance your teaching responsibilities with time for planning, grading, and personal life. Excessive workload can lead to burnout and negatively impact your teaching quality.
Collaborative Environment: Expect a collaborative and supportive school culture where teachers can share ideas, collaborate on projects, and work together to enhance the overall educational experience.
Classroom Management Support: Expect support for effective classroom management, including access to behavioral strategies, disciplinary policies, and guidance on handling challenging situations.
Student Services: Expect access to student support services, such as counseling, special education resources, and interventions for students who need additional help.
Feedback and Evaluation: Expect regular feedback and evaluation from school administrators to help you improve your teaching skills and identify areas of strength and growth.
Respect and Recognition: Expect to be treated with respect and recognized for your dedication and hard work. A positive school culture values and appreciates its teaching staff.
Safe Environment: Expect a safe and secure working environment for both you and your students. This includes measures to ensure physical safety and emotional well-being.
Communication Channels: Expect effective communication channels with administrators, fellow teachers, parents, and students. Clear communication fosters understanding and cooperation.
Professional Autonomy: Expect a certain degree of professional autonomy in designing lessons and implementing teaching strategies that best suit your students' needs and your teaching style.
Inclusive Practices: Expect support for creating an inclusive classroom that respects and accommodates diverse learning styles, backgrounds, and abilities.
Career Advancement Opportunities: Expect opportunities for career growth and advancement within the school or the district, based on your performance and expertise.
Remember that a strong partnership between teachers and the school administration is essential for creating a positive and effective learning environment. Open communication and a shared commitment to student success can lead to a fulfilling teaching experience for both you and your students.
Some other thoughts from teachers on what to expect from school
1- School should provide strict polices for our protection from online bullying. Some students after leaving the school provide disgraceful remarks. While it cannot be controlled by the school if the student has completed the education, yet the school should work with education ministry to prevent this. May be I do not have a clear solution to my problem, but schools and ministry should find one!
2- Teach the teacher sessions should be provided by ministry as well as school. This will provide latest updates and teaching techniques and ideas to teachers and also such training sessions will bring all the teachers at same level of knowledge in terms of teaching approach.
4- Ministry of Education's Expectations From The School
While it is Ministry of Education's role to conceive, develop and implement the best-in-class policies, governance mechanisms and improvement plans, MoE expects schools to ensure such policies are adhered to. This includes digitalization techniques, online record management for kids, scholarships for needful children of society and so on. Read this detailed article on Roles of Ministry of Education
Final Thoughts
Quality of education is a vital indicator of a nation's success as evident from the world's leading countries. Developing countries must adapt to best quality standards as well to join the league of best nations.
Recommended Articles
If you would like to read further on this subject, please check out this source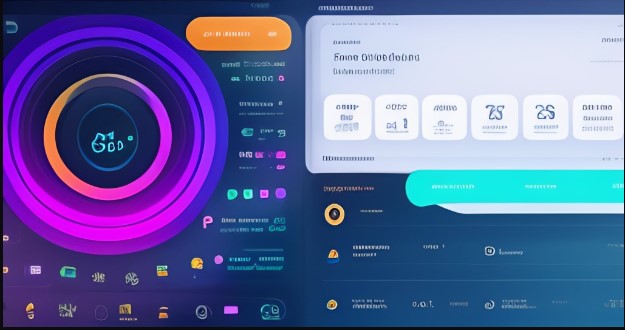 In a nutshell, a great school is one that characterized by engaged and passionate educators, high academic standards, a diverse and well-rounded curriculum, strong leadership, effective communication with parents, and a commitment to continuous improvement. 101 Signs of a Great School