This article provides 16 important roles and responsibilities of the Ministry of Education comprising of establishing visionary strategies, future-focus missions, long term planning with concrete intention to enhance the education sector of a country
16 Important Roles of Ministry of Education
1- Take Full Control of Policies, Decisions and Planning activities.
MoE must ensure strong grip and governance on the educational policies, regulation, educational systems across the country.
2- Regulation of New School Systems
It is observed that every now and then a new school system is introduced specially in India, Pakistan and African nations, claiming to be the best whereas no genuine efforts to meet the minimum acceptance criteria of a new schooling system. Such new business lack in proper planning for curriculum setup, teaching faculties training, integration with existing school systems and compliance with local laws.
3- App and Website Development
There should be centralized mobile apps and websites developed by MoE with the aim to provide best-in-class techniques, training, business collaborations, and new trends across the education industry. Every single school in the country has to be a member of this group. Through these apps MoE can perform surveys and seek opinions pertaining to existing polices or new ideas.
4- Careful Utilization of Educational Budget
There could be so many possible expenses when it comes to allocation of budget. For example, new school opening, salary payments of staff, investment in science and technology, IT infrastructure upgrade, training, international memberships, marketing and media needs and so on. It is extremely important for the MOE to assign Subject Matter Experts with a strong analytical and visionary approach. Every single penny incorrectly spent will result in huge loss for the nation.
5- Macro Guidance to all Educational Institutes
MoE should provide macro level guidance to all educational institutes covering Marketing, HR, market dynamics, industry trends.
6- Integration of Different Schooling Systems
Many students face problems while moving from one schooling system to another. The Ministry should work with policy makers to establish a unified integration system to avoid such issues
7- Schools Ranking System
There should be a dedicated government department that defines criteria for the best institute. Annual strict audits should be performed against these points and school ranking to be released on the official website. Each school should be graded as Poor, Acceptable, Good or Excellent. This approach will result in competition and continuous improvement. The bench-marking should cover a wide range of aspects linked with the education industry.
8- Compulsory Education Assurance
MoE should establish a dedicated committee supported by auditors who can consistently perform audits on whether compulsory education is being ensured.
9- Counseling Service for Higher Education
MoE should have an online portal where students should be given guidance and exposure about different options they can consider. In the form of FAQs students should be given guidance for how, where and when.
10-Scholarships Arrangement
The Ministry should collaborate with international organizations across the globe to arrange scholarships for the bright students. There should be a dedicated section on the MoE's website where students are provided the details about all kinds of scholarships.
11- Teaching Regulations
Not everyone should be allowed to start a teaching career. This ruins the quality of education. MoE must establish a mechanism for best teachers criteria that results in qualification of certain individuals to start teaching. The Ministry should maintain a database of all the teachers of the country and provide them online training about new teaching techniques, perform surveys, seek feedback and take annual exams of all teachers.
12- Curriculum Catalogues
The Ministry should create and distribute curriculum guidance in line with national interests and international trends. Schools are required to comply with such requirements and produce evidence of actions taken. Annual audits may be performed.
13- Strict Compliance and Governance
Any schools which do not meet with MoEs instructions and compliance, should be given notices to improve. Counseling and auditing services should be provided. Consistent violators must be penalized to set an example for others and to maintain high standards.
14- Seek Support from NGOs
Ministries should encourage NGOs by providing tax free authorization to promote better education, rural student's assistance and so on.
15- Literacy Rate
The Ministry should prioritize the efforts of improving literacy rate. This may be achieved via free campaigns and advertisements on state owned TV channels, radio stations and social media. There should be a dedicated committee that can work with philanthropists for orphan-education support or for opening new schools.
16- Establishment of Open Forum
An online forum for parents, teachers, business owners will definitely help for brainstorming of new ideas. Specially parents can provide critical feedback on student-specific issues.
What are your thoughts on this article? Do you have any other suggestions on this subject? Please enlighten us with your thoughts!
References: MoE China – MoE UAE – MoE New Zealand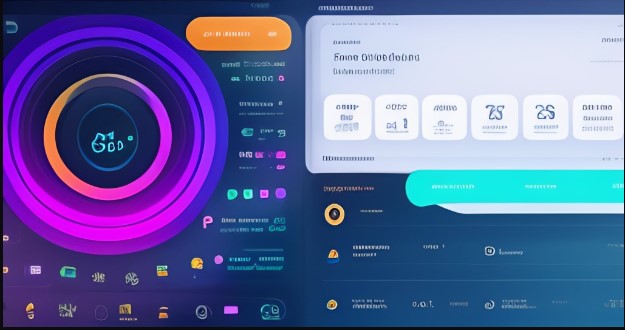 In a nutshell, a great school is one that provides an inclusive, safe, and nurturing environment where students can thrive academically, emotionally, and socially. It is characterized by engaged and passionate educators, high academic standards, a diverse and...